200W Wind Turbine+200W Solar Hybrid LED Street Lamp
Model: SHJ-LD200-Q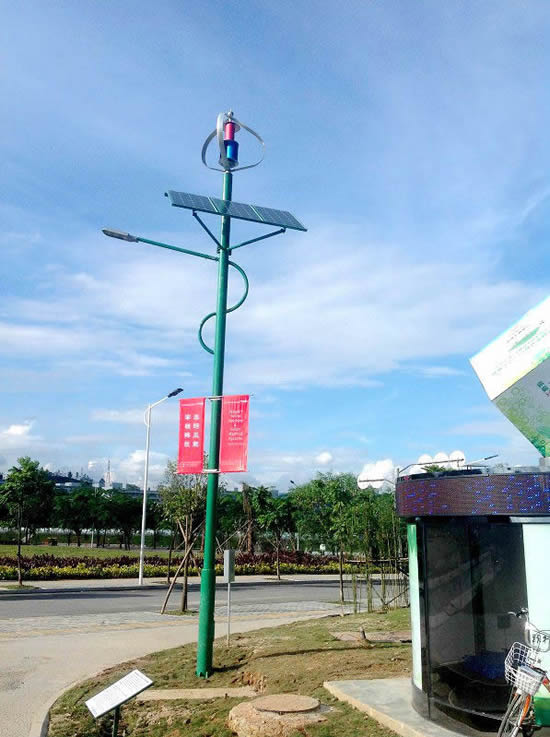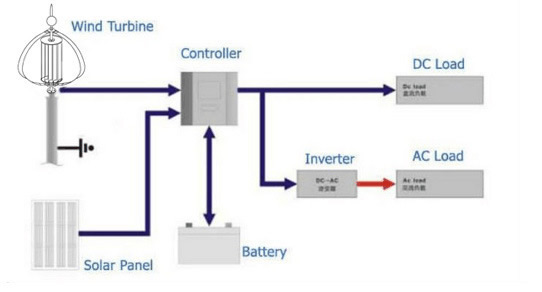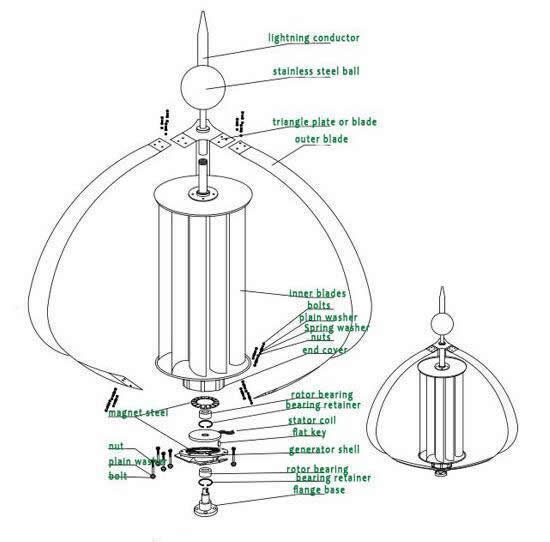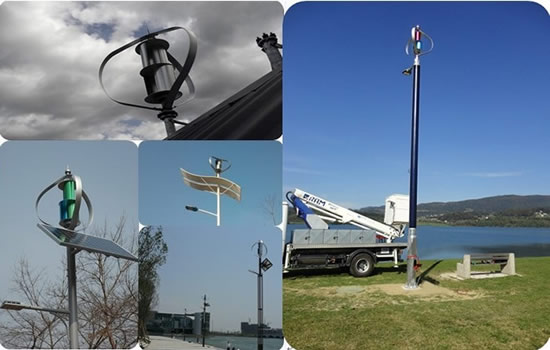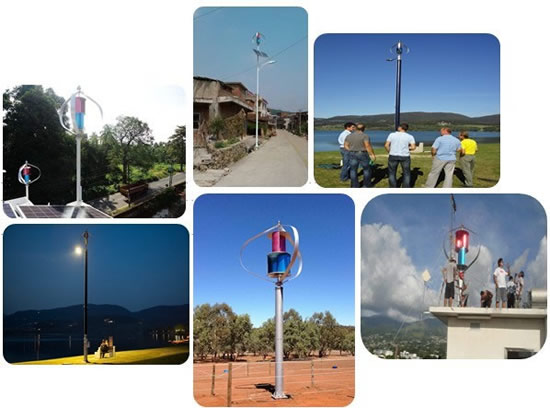 Features:

1. low start up wind speed, high wind energy utilization; beautiful appearance, low vibration operation, low noise
2. Being installed by human design and easy for installation, maintenance and repair.
3. Being molded through precise injection with new process, together with the optimized design of aerodynamic contour and structure, our wind turbine blades have such
Advantages: high utilization of wind energy which contributes to the annual energy output.
4. Our generators, adopting patented permanent magnet rotor alternator, with a special kind of stator design, efficiently decrease resistance torque of the generators.

Technical Parameter:
Wind Solar hybrid streetlight Model:SHJ-LD200-Q

Wind Speed

Start up wind speed

2m/sec

Rated wind speed

12.0m/sec

Safety wind speed

<60m/sec

Safety Control

Brake

Automatic electromagnetic brake

Blades




Material:

Nylon fiber

Color:

White/Red

Generator

Type

Maglev generator

Rated power

200W

Generator case

Aluminum alloy die-casting

Solar panel

Mono crystalline solar panel

100w*2pcs

LED Lamp

Power

50W

Working hours

11 hours per day, (6 hours full power, 5 hours half power)

Lifespan

50000hours

Battery

GEL battery

150AHX1pcs

Back up days when there is no sun, no wind

3 days

Life span

6 years

Pole

Height

8.0m

Controller

Wind solar hybrid model

200 w wind, 200w solar

Charging system

PWM

Lighting control

Time control and Light control function

Output voltage

DC12V