H-Type Vertical Axis Wind turbine(100W-800W)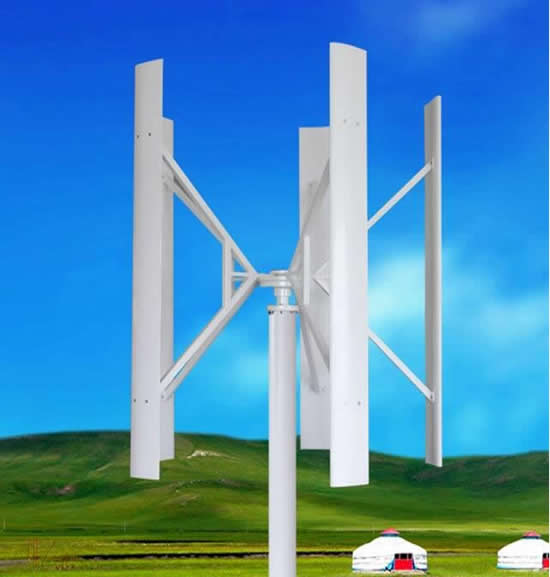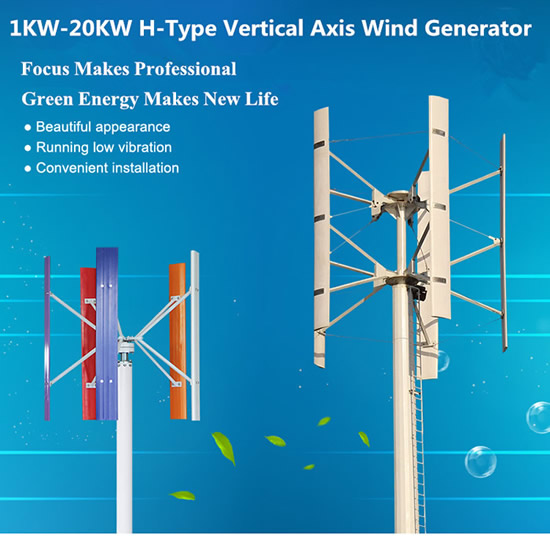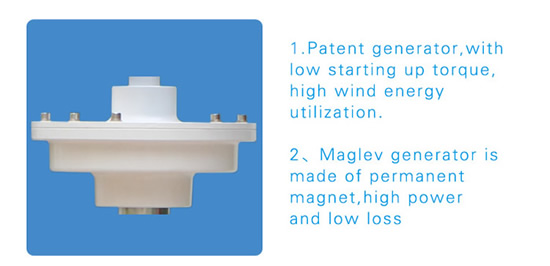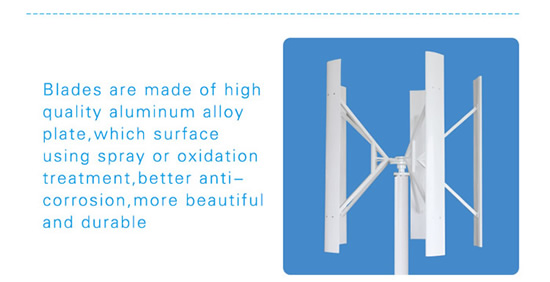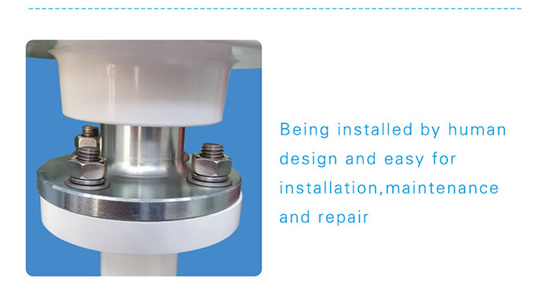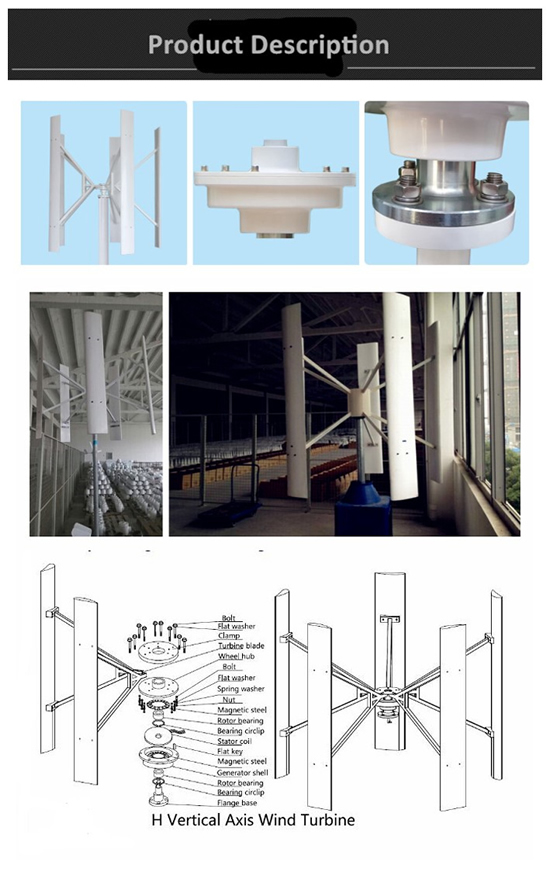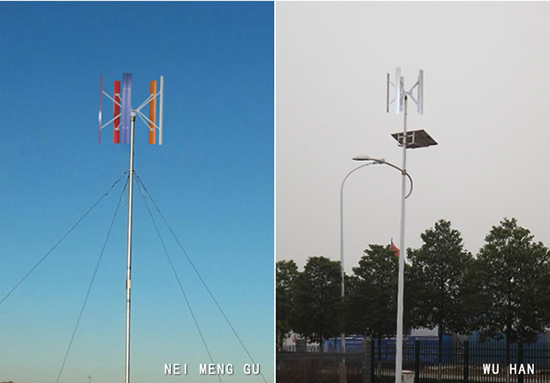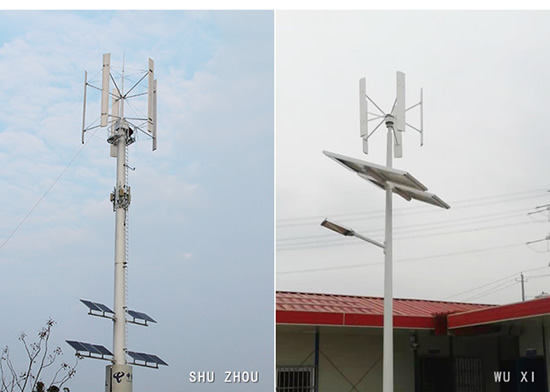 Product advantages
1.Low start up speed, high wind energy utilization.
2.Easy installation, tube or flange connection optional.
3.Blades using new art of precision injection molding , matched with optimized
aerodynamic shape and structure,which enhance the wind energy utilization and
annual output.
4.Body of casting aluminum alloy, with 2 bearings swivel , making it survive stronger
wind and run more safely.
5.Patented permanent magnet ac generator with special stator,effectively reduce torque,
well match the wind wheel and generator, and ensure the performance of whole system.
6.Controller, inverter can be matched according to customers' specific needs.
Prameter Data:
Total power

100w

200w

300w

400w

500w

600w

800w




Blade diameter

0.8m

0.8m

1.0m

1.0m

1.6m

1.8m

2m




Blade high

1m

1.2m

1.3m

1.4m

1.8m

2m

2.2m




Blades number

5

5

5

5

5

5

5




Rotor blade material

Aluminum alloy






Rated speed

12m/s

12m/s

12m/s

12m/s

12m/s

12m/s

12m/s




Rated power

100w

200w

300w

400w

500w

600w

500w




Max power

120w

220w

330w

420w

515w

610w

530w




Rated voltage

12/24v

12/24v

12/24v

12/24v

12/24v

48v

48v




Start up wind speed

2.5m/s

2.5m/s

2.5m/s

2.5m/s

2.5m/s

2.5m/s

2.5m/s




Security wind speed

35m/s

35m/s

35m/s

35m/s

35m/s

35m/s

35m/s




Generator

Maglev generator