22kg Heavy Duty Top Loading Pan Tilt Head
Product Name:
Loading 22KG Heavy Duty Top Loading Pan Tilt Head
Model: SHJ-TX30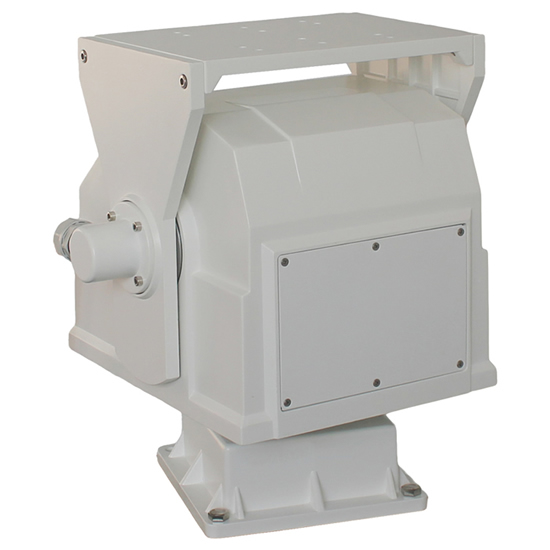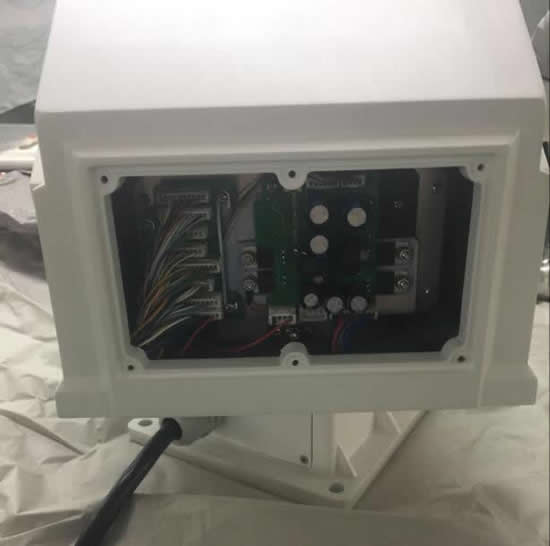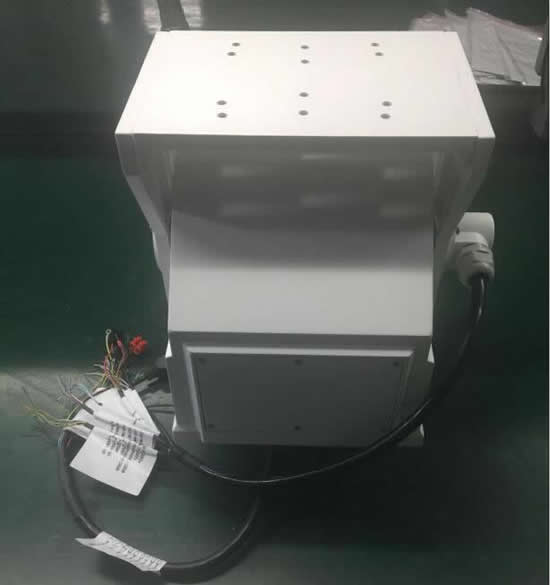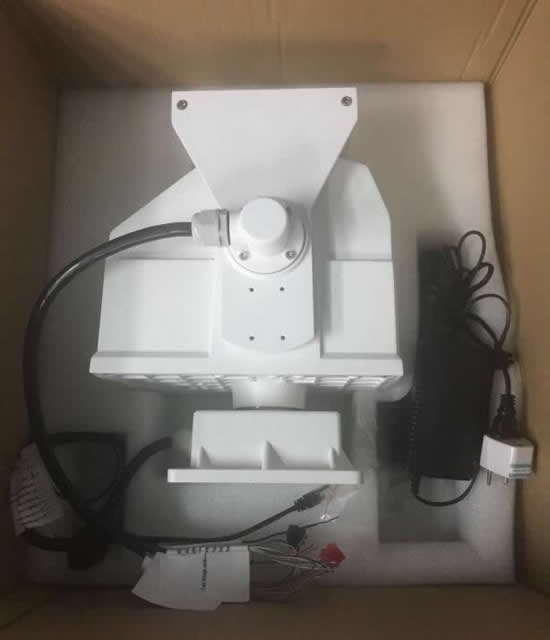 Product Accessories:
SHJ-HS18(18 inch dual housing)
SHJ-H23(23 inch housing)
SHJ-H29(29 inch housing)
Features:
1. Professional wiper structure, high and low temperature test design, high temperature anti-ice;
2. Advanced electromagnetic compatibility test, with triple lightning protection technology;
3. PTZ worm using large transmission ratio design, metal structures, copper gear wheel, torque, strong bearing capacity, after a power failure with high-strength self-locking capability;
4. Dynamic voltage drive technology, head high load capacity, wind, seismic capability;
HD IP: PTZ support mainstream megapixel digital high-definition movement and HD SENSOR HD picture capture, compatible with mainstream HD platform and seamless docking, the maximum support 1080P output, support for dual-stream and high-definition capture, support IE browser
Product Application:
Forest fire prevention, safe cities, prisons, warehouses, oil depots, long-distance pipelines, large factories, mines, garages, sea side defense, marine fisheries, ecological protection areas, reservoirs, and other military bases.
PTZ Specification:
| | |
| --- | --- |
| Pan Manual Control Speed | 0.01°/S -- 40°/S |
| Tilt Manual Control Speed | 0.01 /S -- 15°/S |
| Pan Angle | 360°Endless Rotation |
| Tilt Angle | +40°~-75° |
| Preset Position | 256 Positions |
| Tracking | 8 channel |
| Automatic Scan | 8 channel |
| Automatic Home | Support |
| Cruis Tracking | 4 channel |
| Auxiliary switch | 2 groups |
| Loading | Top Load 22KG |
| Control Way | RS485 control,Angle of rotation can be achieved backhaul and angle control |
| Relative Humidity | 90% |
| IP Grade | IP66 |
| Working Temperature | -40 ℃ - 55℃ |
| Power | AC24V/DC24V |
| Consumption | ≤100W |
| Weight | 15KG |
Network parameters:

Video Compression

H.264/H.265

Audio Compression

G.722.1、G.711-alaw、G.711-ulaw、MP2L2、G.726

Compression output rate

32Kbps—16Mbps

Support Protocol

TCP/IP、HTTP、DHCP、DNS、DDNS、RTP、RTSP、PPPoE、SMTP、NTP、UPnP
SNMP、FTP、802.1x、QoS、HTTPS、IPv6 (SIP、SRTP optional)、GB28181

Interface Protocol

ONVIF/PSIA/CGI/ISAPI

Communication Protocol

PelcoD-P Protocol

Storage Function

Support MicroSD storage

Intelligent Arlarm

Motion detection, mask alarm, full memory, memory mistake

While previewing video

Most 10 Channels

Dual-Stream

960P+D1

User Rights

At most 32 users,with three grades: Administrator, Operator, and ordinary users can only view

Safe Mode

Authorized user name and password, and MAC address binding; HTTPS encryption; IEEE 802.1x network access control, IP address filtering

ROI Code

Support 24pcs,Grade can be adjusted
Measures:(mm)