2km visible light 1km thermal imaging dual-light fog penetration HD integrated intelligent heavy-duty PTZ camera
Model:SHJ-TX30-HD-T-24M-50M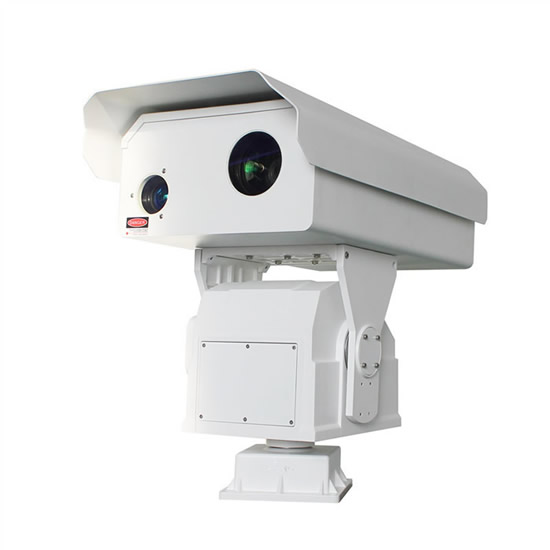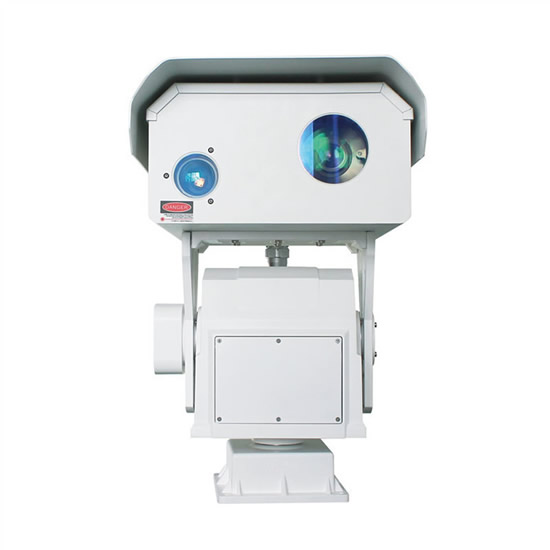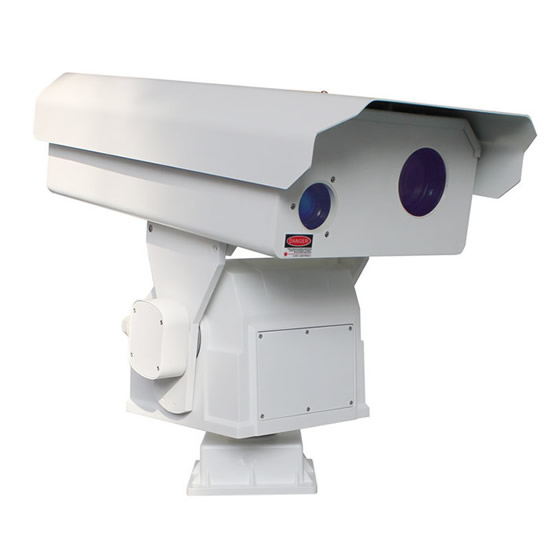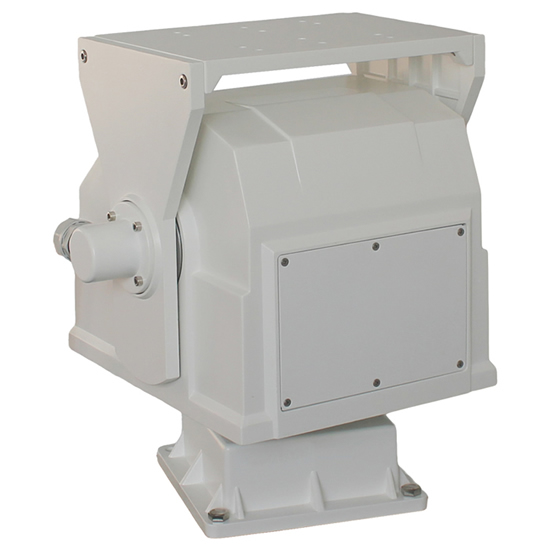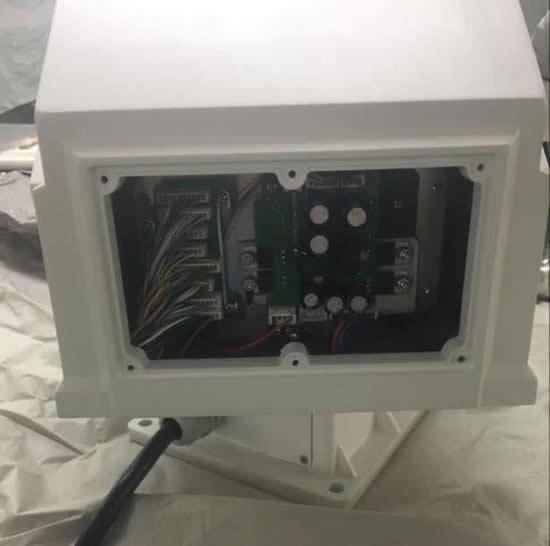 Features:
1. 2.0mp 1 / 1.8 "F1.6 CMOS ICR star day and night HD network camera
2. Large diameter high-definition fog automatic zoom visible lens, DC drive, auto iris, fog penetration camera
3. Infrared thermal imager is a kind of infrared radiation used to detect the target object, and through photoelectric conversion, electrical signal processing and other means, the target object temperature distribution image into video images of high-tech products
4. Using the most advanced third-generation non-refrigerated vanadium oxide (VOx) infrared focal plane detector, 384 × 288 pixels
5. PTZ adopts the design of large transmission ratio of turbine worm, metal structure, copper gear wheel, large torque, strong carrying capacity, high power self-locking ability after power failure
6. PTZ adopts dynamic voltage drive technology, high load capacity, strong wind resistance, strong earthquake resistance, high stability, ultra low speed operation
7. PTZ adopts super aluminum alloy shell, protection class IP66, professional structure design, professional wiper structure, high and low temperature test design, high temperature anti-ice and snow, to adapt to extreme weather.
8. Advanced electromagnetic compatibility testing, the use of triple lightning protection technology
Application:
Forest fire prevention, safe city, prison, warehouse, oil field oil depot, long pipeline, large factory, mining, freight yard, borderline, maritime fishery, ecological protection area, reservoir, military base.
Parameter:
Thermal imaging detection distance

1km

Thermal imaging detector

Detector type

Uncooled focal plane microthermal type

Pixels

384×288

Wave length/ Pixel pitch

8-14um /25μm

Zoom speed

4s

Focal length

50mm

View angle

11.0°×8.3°

Human detection

1.5km

Vehicle detection

2.5km

Human Identify

0.5km

Vehicle Identify

1km
Visible light distance

2km

Long focal fog penetration lens

Image

1/1.8"

Interface

C

Focal length

8-240mm

Variable factor

30X

Aperature(F)

F1.7-F30

Focal zoom

Electric zoom

Aperture function

Automatic iris (DC driving)

Through fog

Through fog image processing

HD Camera

Image sensor

1/1.8" Progressive Scan CMOS

Min illumination

Color:0.002 Lux @(F1.2,AGC ON)White black:0.0002Lux @(F1.2,AGC ON)

Lens interface

C/CS interface

Automatic iris

DC driving

Day/night

ICR IR filter

Image

1920 × 1080

Image frame rate

50Hz: 25fps (1920 × 1080,1280 × 960,1280 × 720) 60Hz: 30fps (1920 × 1080,1280 × 960,1280 × 720)

Day/night

ICR Infrared filter automatic switching

Image setting

Saturation, brightness, contrast, sharpness adjustable

Through fog

Support

Special function

Wide dynamic light suppression / 3D digital noise reduction / backlight compensation / electronic shutter auto iris / slow shutter

Network transmission compression method

Video compression standard

H.265 / H.264 / MJPEG

H.265 code

Main Profile

H.264 code

BaseLine Profile / Main Profile / High Profile

Compressed output bit rate

32 Kbps~16Mbps

Storage

Support Micro SD/SDHC/SDXC card(128G)
Broken network local storage,NAS(NFS,SMB/CIFS all support)

Interface protocol

ONVIF,PSIA,CGI,ISAPI,GB28181

Support protocol

TCP/IP,ICMP,HTTP,HTTPS,FTP,DHCP,DNS,DDNS,RTP,RTSP,RTCP,PPPoE,NTP,UPnP,SMTP,SNMP,IGMP,802.1X,QoS,IPv6,Bonjour

PTZ parameter

Pan manual control speed

0.01°/S -- 40°/S

Tilt manual control speed

0.01 °/S -- 15°/S

Tilt angle

360° contiously rotation

Pan angle

+40°~-75°

Preset

256 preset position

Cruising

8 channel

Automatic scanning

8 channel

Automatic homing function

Support

Cruise track

4 channel

Auxiliary switch

2 groups

load

Top load 22KG

Control way

RS485 control,Rotation angle return angle and angle control can be realized

General specification

Relative humidity

90%

Protect grade

IP66

Working temperature

-40 ℃ - 55℃

Power supply

AC24V/DC24V

Consumption

≤100W