Push on Multiple Connection Filter
Model: SHJ-MCP03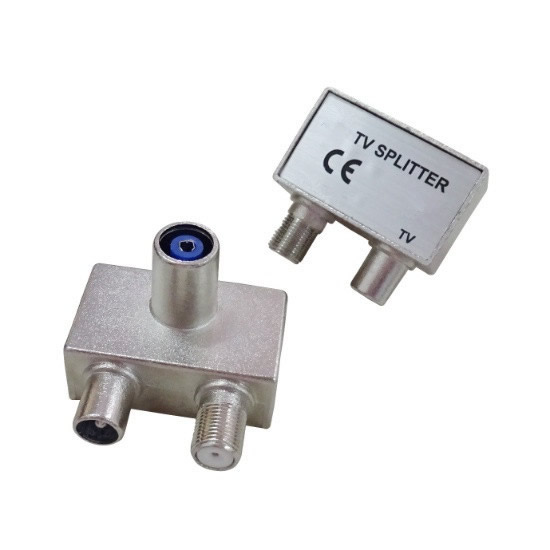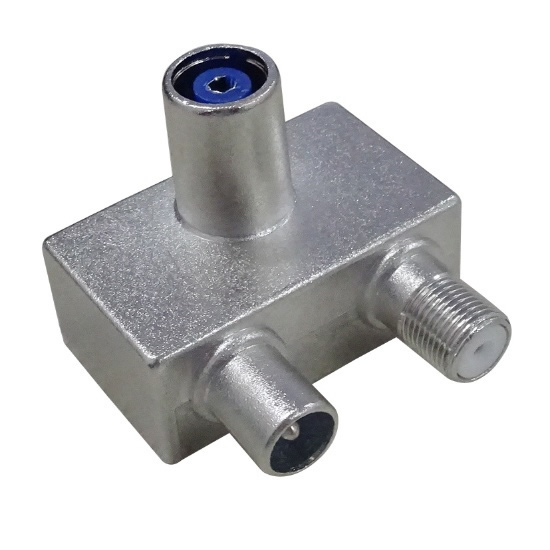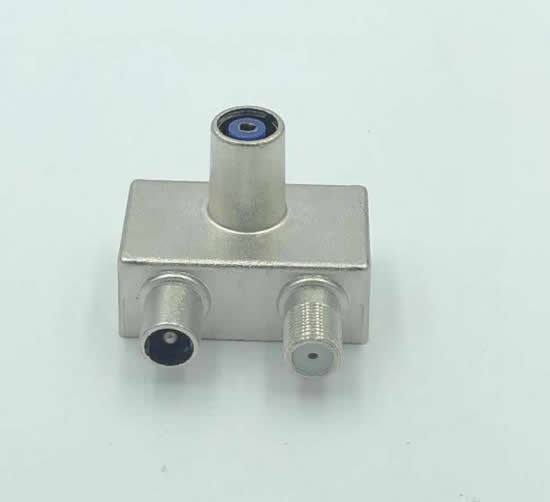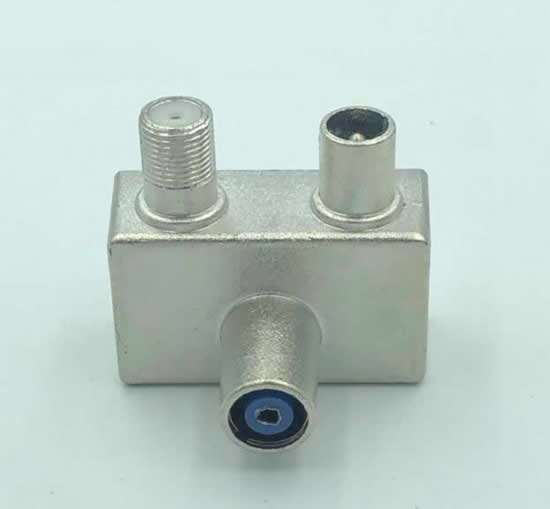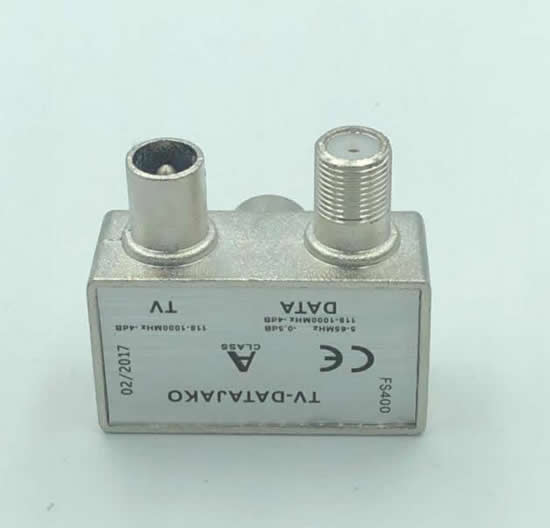 1. The passive push-on-filters come in different configurations to meet requirements for various setups for passive filtering of data-TV-Radio in modern CATV home applications.
2. The product is made in two different versions; the diplexer versions are designed with extremely low return path attenuation; the standard versions, with higher attenuation in the return path, are developed for home applications with room for extra loss in data transmission.
3. This Filter satisfies the demands made by modern CATV household installations where passive filtering of TV and DATA signals is required
4. Designed to provide connectivity solution for Data on Cable Service application.
5. Available in a variety of colors for cover case or organization
6. Zinc alloy die-casting housing providing excellent screening performance.
7. It is RoHS compliant
8. Connector : DATA : F-female, TV-out : IEC-male, TV/DATA-in : IEC-female
9. Suitable for "Do it yourself" concept.
10. Increases installer efficiency.
11. Ideal for return path services.
Splitter Technical data
| | | |
| --- | --- | --- |
| Parameter/Test | Frequency Range | Specifications |
| Insertion loss/TV in--DATA (in/out) | 5-65MHz | ≤1.2dB (Insertion loss) |
| | 85-1007MHz | ≤5.0dB (Insertion loss) |
| Insertion loss/TV in--Tv out | 5-65MHz | ≥38dB (Out-of-band Isolation) |
| | 85-87.5MHz | ≤5.5dB (Insertion loss) |
| | 88-1007MHz | ≤5.0dB (Insertion loss) |
| Insertion loss/FM in--FM out | 5-65MHz | ≥25dB (Out-of-band Isolation) |
| | 87.5-109MHz | ≤5.0dB (Insertion loss) |
| Isolation/DATA(in/out)--TV out | 5-65MHz | ≥40dB (Isolated from each other) |
| | 85-1007MHz | ≥18dB (Isolated from each other) |
| Isolation/DATA(in/out)--FM out | 5-65MHz | ≥60dB (Isolated from each other) |
| | 85-1007MHz | ≥38dB (Isolated from each other) |
| Isolation/TV out--FM out | 5-1007MHz | ≥38dB (Isolated from each other) |
| | 5-65MHz | ≥16.5dB (Reflection) |
| Reflection/TV in | 85-160MHz | ≥14.5dB (Reflection) |
| Reflection/Tvout | 160-320MHz | ≥14dB (Reflection) |
| Reflection/DATA(in/out) | 320-640MHz | ≥13.5dB (Reflection) |
| | 640-862/1007MHz | ≥12dB (Reflection) |
| Reflection/FM in /FM out | 85-109MHz | ≥12.5dB |